Remember one of my goals for 2010 was to get outside tons. We did pretty well! Here are some pictures of enjoying nature in 2010.
I'm excited that Living and Learning is going to be hosting a new meme in 2011 to encourage families to get outside more! We'll be participating at the end of each month.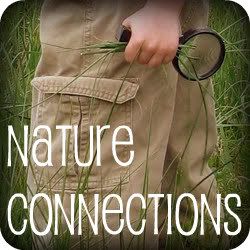 January~ trips to the snow, Grandma & Grandpa's Meadow, and hibernating ladybugs by the handful!
February~ enjoying our beautiful backyard, the zoo and parks
March~ hiking, exploring, and digging a swimming pool!
April~ This month it warmed up, and Ella's distaste for clothing began, so I have tons of cute naked pics that I can't share :(
May~ A great vacation, eating carrots right out of our garden, and picking strawberries
June~ Tide pooling, lots of fun at the beach, pool, and parks!
July~Apparently we spent the entire month in the water, and once again Ella was naked in 99% of the pictures…
August~ Tractor driving, camping, and lots of time riding bikes
September~ mud, birds nests, and of course safety goggles & hammers!
October~ Hiking, rainy days at the river, hacking at stumps, pony rides and pumpkin patches
November ~ I only took a handful of pictures in November. But, there were the usual hikes and park days :)
December~ More fun at the beach, hiking, and enjoying our new climbing dome (Thanks Grandma & Grandpa :)
Wow!! This post has made me really appreciate our beautiful CA weather, many fun trips/vacations, and two adorable kids that love to be outside!